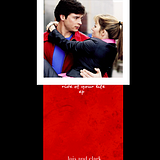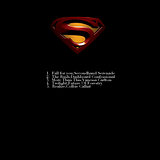 Here's a simple fanmix I did today for my fav ship on smallville, lois and clark. The reason i'm going to be doing a bunch of ep's is because I have a lot of artwork i've been working on and I can't seem to find songs that aren't popular or unknown artists. I tried but alas i've failed haha. I have a few more ep's i'm working on for smallville (clois) and kyle xy (kyle/jessi or kylie or whatever). You may or may not feel that these lyrics fit with this certain ship, it's more a matter of personal preference but please give me your feedback anyway!
Secondhand Serenade - Fall For You


The best thing about tonight's that we're not fighting
Could it be that we have been this way before
I know you don't think that I am trying
I know you're wearing thin down to the core
But hold your breathe
Because tonight will be the night that I will fall for you
Over again
Don't make me change my mind
Or I wont live to see another day
I swear it's true
Because a girl like you is impossible to find
Your impossible to find
Dashboard Confessional - The Rush
Taste
I love the taste
I need its warm rush
Rush
I need the rush
To pulse through my veins
And I'll love you tonight
Oh I love you tonight
And tomorrow you may just
Feel the same
Vanessa Carlton - More Than This
Cradling stones
Hold fire bright
As crickets call out
To the moonlight
And as you lean in
To steal a kiss
I'll never need more than this.
We all share the pain
of our histories
but the ache goes away
if you could see
This night under stars
well i call it peace
if you say ill never need more than this
Future Of Forestry - Twilight
Once upon a time
When we were young
We thought wed escape from it all
But we were wrong
Then unexpectedly
Were in a dream
So faintly we didnt notice
Or did we?
Enter the other side
It sounds like a lullaby
Colbie Calliat - Realize
If you just realize what I just realized,
Then we'd be perfect for each other
and will never find another
Just realized what I just realized
we'd never have to wonder if
we missed out on each other now.
zip
of all songs
individual songs can be found at
mp3_share